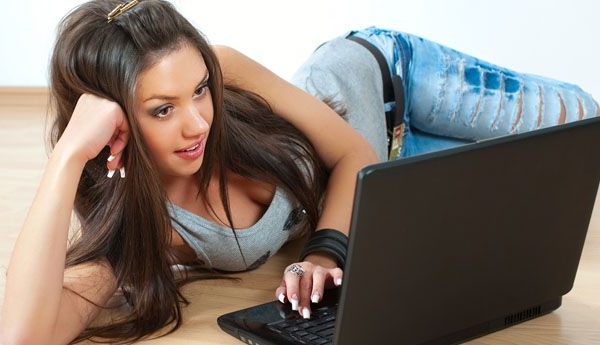 Becoming a webcam model is an attractive job for people who want to work from home and want to make money quickly. The demand for webcam models has been steadily increasing as people become more and more desensitized to watching pornography. Since you can make fast money from the comfort of their your home, many people are opting to become webcam models. People today prefer to watch webcam models perform live acts for them instead of watching pornography because they like interacting with another person.
There are a few basic requirements for becoming a successful webcam model.
To start, you need to be at least 18 years of age or above the age of consent in your country.
You should have access to a decent internet connection so that live feed can be transmitted to your client's computer without any delay.
You should have a good HD quality webcam so that your client can have a good view of you.
You'll need to be open to all kinds of requests from the viewers as you will meet many different people with lots of different preferences and fetishes.
Much like a successful escort, you need to practice to make sure that you can satisfy the needs of your clients to ensure they keep coming back to you. You will also need to be able to handle dirty comments and rude behavior from the clients. Make sure that you have an open mind and realize that dealing with that stuff is going to be a big part of your job. If you are a hard worker, love to get naughty, and chat with new people, then this is the perfect job for you.
If you are looking to become a webcam model, there is no limit to the kind of money you can make as long as you know how to market yourself. Webcam modeling pays much more than any other internet job today. You can not only earn hourly pay for the act, but you are also eligible to get tips from the clients. The better job you do at satisfying your client, the more you will earn. On average, webcam models can make anywhere from $30 to $240 per hour, which is good even for amateurs.
In order to be successful in this adult industry it is important to love your body and also love yourself in front of the camera. Webcam models love to ask questions and take special requests from the clients in order to make them feel special and create a fan base. Using social media sites like twitter and facebook can help you create your very own fan base. Having a fan base is important because it will keep them coming back to you instead of looking for a new model. Keeping your clients entertained with new acts and adding a surprise factor will help you to become famous in the webcam modeling industry in no time at all. It will also give a boost to your self confidence as you have a chance of becoming famous on the internet without having to jump through hoops for producers and directors. Good luck!